Luckeys, excellence for your growth and development

Traditional Chinese arts for better living

Feng Shui, live and grow in a harmonious environment

Ba Zi, discover your full potential

Yi Jing, make decisions with true awareness

At your side, in Switzerland
and worldwide
Scroll down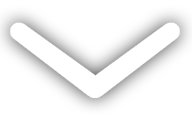 Your growth is our goal
In a constantly changing world, Luckeys is ready to share with you our knowledge of the traditional Chinese arts, accompanying you on your life's journey and supporting your growth and development.

Whether you are an individual or a business, you have unique needs! Luckeys offers made-to-measure services, carefully tailored to suit you.
Expertise tailored for your needs
Luckeys can accompany you in your projects and provide you with the means to make real positive changes to your life, through three complementary disciplines: Feng Shui, Ba Zi and Yi Jing.

We are here to help you discern and develop the untapped potential inside or around you. With our personalised analysis, you will receive high quality, made-to-measure advice and help with putting the ideas into practice, until the desired results have been achieved.
Traditional Chinese arts for your growth
and development
Understanding, deciding and moving forward
You have the power to influence your living environment, your own individual potential and your decision-making, but this power often remains unknown and unexplored. By learning about it, you can gain the ability to enrich your quality of life. Whatever environment you happen to live in, there is a need to adapt to your particular surroundings and take decisions, with the aim of finding new resources and developing your potential. Traditional Chinese disciplines, such as Feng Shui, Ba Zi and Yi Jing, exist precisely to support you in this quest for new resources to smooth your path through life.
Using these millennia-old traditional techniques, Luckeys will be your guide and companion as you embark on this journey.

The three lucks
The services provided by Luckeys are founded on the principle of the three types of luck taken from the founding Taoist belief in the cosmic trinity: they represent heaven, humankind and earth. In China, luck or fortune has a different meaning than in the West. Rather than being immutable and uncontrollable, for the Chinese it represents a set of possibilities and new potential to be discovered. From each of these kinds of luck, a traditional Chinese discipline emerged:
Feng Shui
Earthly luck
Life on earth is a miracle, the product of a long process of evolution. This equation, fragile yet powerful, gives mankind a living environment in which he can prosper, provided only that he adapts to it. Feng Shui is an age-old method of understanding the way in which the energy of a place impacts on the quality of our lives.

Feng Shui tells us which places, positions and directions will enable us to draw the most benefit from our environment.
Ba Zi
Heavenly luck
To know yourself better, is to give yourself the opportunity to find what's right for you, and to live a more harmonious life.

The aim of Ba Zi (or the four pillars of destiny) is to offer new insight into the deepest mechanisms inside each of us, whether in the private, family or professional sphere. Ba Zi can also reveal hidden gifts or talents. It is a powerful force not only for stability and setting roots, but also for transformation, and can strengthen your own potential and guide your existence towards what is best for you.
Yi Jing
Human luck
Making choices is something that each of us does every day. But how do we know whether they will be the right ones for us?

The Yi Jing is a decision-making tool. It helps us make enlightened, precise choices, and especially to determine whether our chosen path will have positive repercussions. It also tells us how much time our endeavours will take to produce results.
Services for individuals
Luckeys is here to provide you with its expertise and to guide and support you in your personal development.
Services for businesses
Harness the power of traditional Chinese arts for the development and prosperity of your organisation!